Only 4 minutes away from one of the most popular surfing beaches in Costa Rica.
Rental Homes at Playa Guiones, Nosara

Looking for a beachfront vacation rental with home-style living that's just steps away from the sand and surf? Look no further than Aloha Surf Nosara!
If you're dreaming of a beach vacation, Aloha Surf Nosara has the perfect rental homes for you! Located just a quick 4-minute walk from the beautiful Playa Guiones in Nosara, our beachfront vacation rentals offer the ultimate in convenience and relaxation. Whether you're traveling solo, as a couple, or with the whole family, we have a variety of accommodations to suit your needs. From cozy apartments to spacious houses, we provide everything you need for a comfortable and enjoyable stay.
Book your stay with us today and start living the beach life!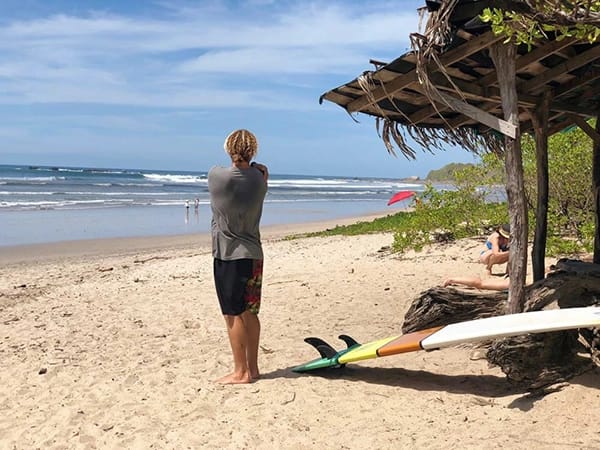 Kahala offers 4 spacious rooms, a balcony and garden for small get-togethers, and a shared pool. Surrounded by banana and plumeria trees.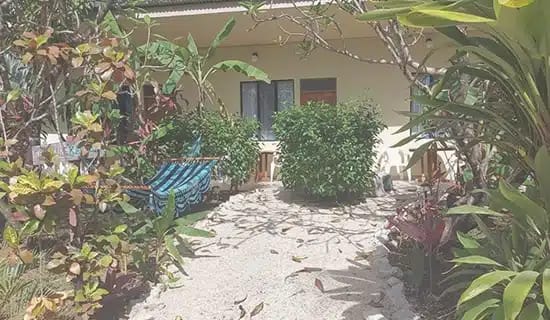 Casa Mango is perfect for you and your partner. 2 spacious bedrooms, a kitchen with a terrace and a view to the lush gardens ahead.
Located next to Casa Mango, Plumeria is ideal for smaller families, offering 2 spacious bedrooms, a kitchen and dining room, and a shared pool.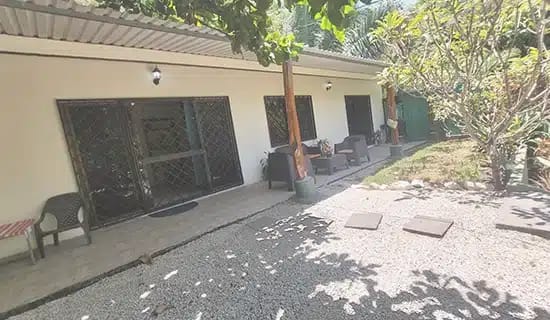 Casa Ohana is great for couples or a bigger family, offering 3 spacious rooms, 2 bathrooms, a big kitchen, and a shared pool.
A family dream accomodation with 5 bedrooms, 3 bathrooms, living rooms, front and back balconies, a private pool with gardens.