YOUR ULTIMATE VACATION RENTALS IN NOSARA
Your home away from home by the beach in Costa Rica.
Guiones Beach, Costa Rica
Guiones Beach, Costa Rica
Guiones Beach, Costa Rica
Aloha Surf Nosara Rentals

Aloha Surf Nosara offers you a piece of paradise, a choice of vacation homes, and surf board rentals.
Aloha Nosara Vacation Rentals Property is the perfect place to unwind and relax, surrounded by the lush jungle of Costa Rica. Our accommodations offer a personalized and high-quality experience, with plenty of space for privacy and relaxation. Enjoy our spacious green areas and choose from a variety of accommodation options to suit your needs.
Inquire for your unforgettable Beach Vacation in Costa Rica!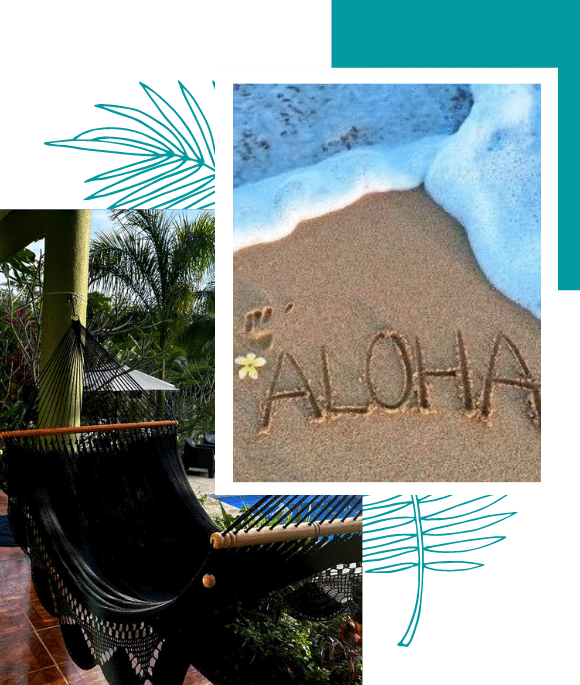 Pick Up & Drop
We help with arranging a taxi or shuttle for a smooth getting around from and to the aiport.
Parking Space
All Rentals provide a safe parking area. Make sure to always lock your car.
Housekeeper
Upon request we arrange a cleaning service for you once a week. This carries an extra cost.
Pool Access
There are rentals with a shared and a private pool.
WiFi and AC
All our rentals provide fast WiFi and have new ACs.
Board Rental
Surf boards are for $10/day and boogies $5/day.

Excellent service, very central to everything going on, beautiful place, quiet to stay and has everything you need!
Ginger Ariyeh
Recent Guest Review

We stayed at Aloha Surf Nosara in early June and absolutely LOVED it! Tyler and his family are so welcoming and accommodating they made our stay even better then expected. Located in the heart of Nosara walking distance from everything we couldn't have asked for more. We hope to stay at this quaint property for years to come when visiting Nosara!
Tommy Hart
Guest Review 2022

We stayed here for 10 days in May 2018. Staying here felt like staying with an old friend. Tyler and his wife were wonderful with recommendations on where to surf, where to eat, and what to do. They've been around Nosara for over 20 years and know it like the back of their hand! Plus, the gave us fresh mangoes almost every day.
Lily Bui
Former Guest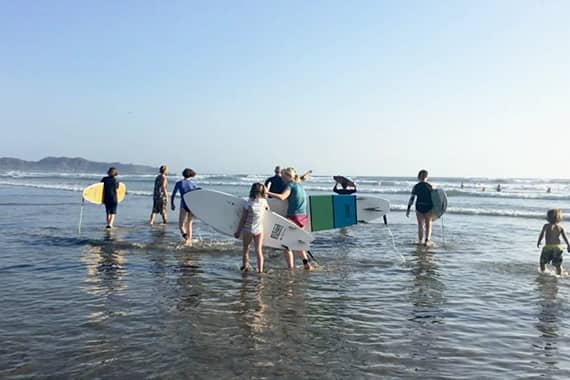 Surfing Guiones
Giuones, the beach of Nosara, is not only a beautiful location, but it's also one of the greatest spot for surfing in Costa Rica. And if you're worried about not having a surfboard, don't be! Our house rentals provide surfboards for your convenience. So come catch some waves and enjoy the beauty of Guiones.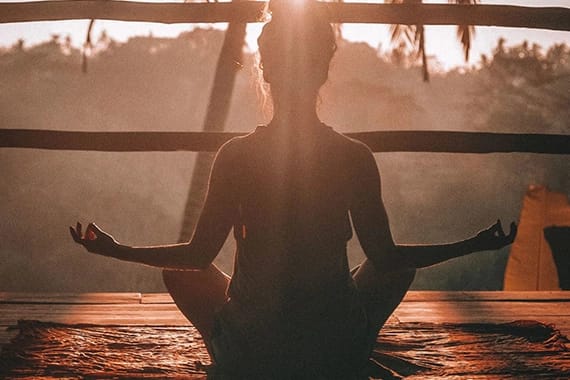 Yoga & Surfing Retreats
Nosara, Costa Rica is a popular destination for those seeking a unique combination of yoga and surfing retreats. With its beautiful beaches and tranquil atmosphere, it's the perfect place to unwind and connect with nature while practicing yoga and catching some waves.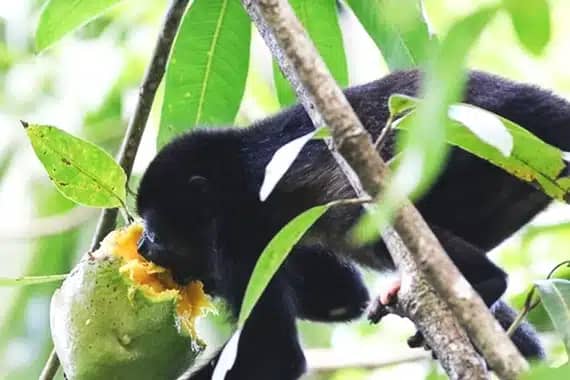 Transportation, Food, and What To Do
If you're planning a trip to Nosara, Costa Rica, Tyler and his local wife Arlene are the perfect resources to help you make the most of your stay. With over 25 years of living in the area, they can provide insider tips on the best places to eat and drink, as well as recommendations for activities and transportation arrangements. Don't hesitate to reach out to them for assistance!
The best place to enjoy your Costa Rica vacations